Facebook —
3% Conference
HOW OFTEN DO YOU ASK HER, WHAT'S ON YOUR MIND?
A recent study showed that men talk for 75% of the average meeting.

On conference calls, that number jumps to 92%.

In our print ad for the 3% Conference, we reminded people to listen to the women in the room.

AGENCY: THE FACTORY
CREATIVE DIRECTOR: SUE ANDERSON
WRITER: KATE URSU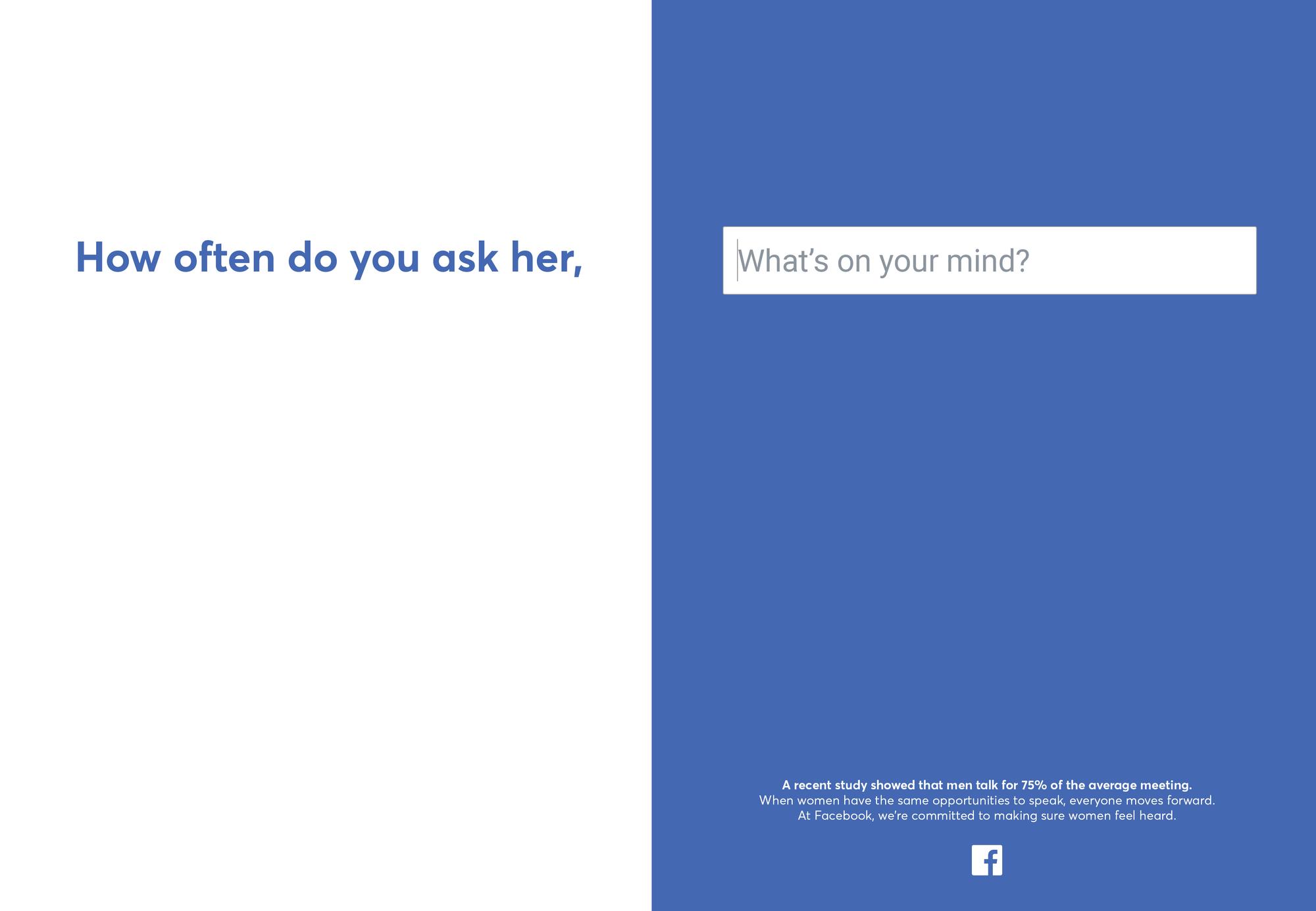 Another print ad option that we loved that I've resurrected for my book: