Venmo —
Fast pocket to pocket payments


STUDENT WORK


Venmo lets you pay your friends fast.




COPWRITER: WILL LUCK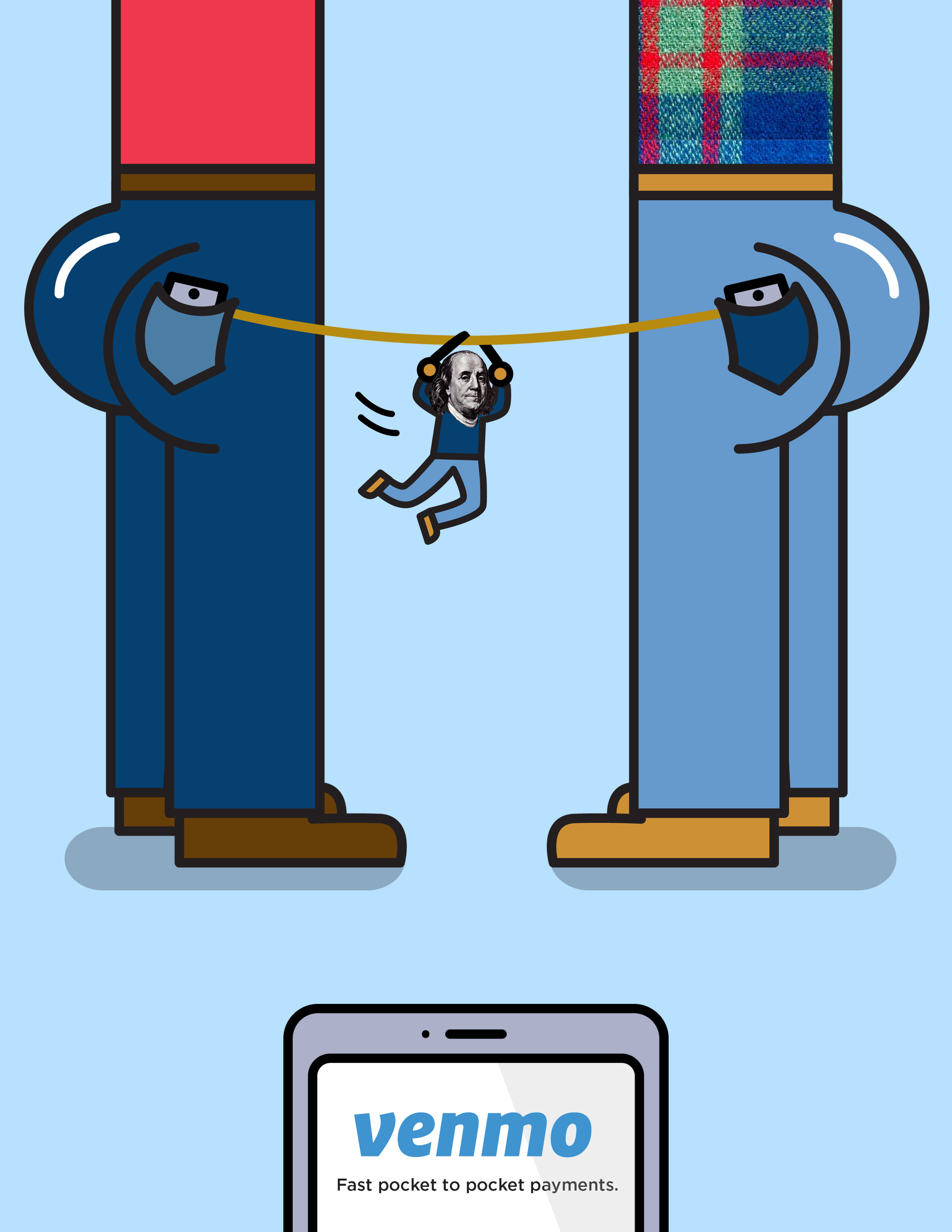 Out of Home

Views of shiny booties and flying money heads in the real world serve as a reminder to pay your friends back (or ask for the money you deserve).
FAST POCKET TO POCKET DONATIONS

Venmo does heart to heart as fast as it does pocket to pocket payments, offering custom charitable accounts for organizations looking to collect quick donations in response to rapidly developing situations.